19 Feb

News: Interview with Vera Mueller: Lawyer for Family Law in Germany – Florida Times Union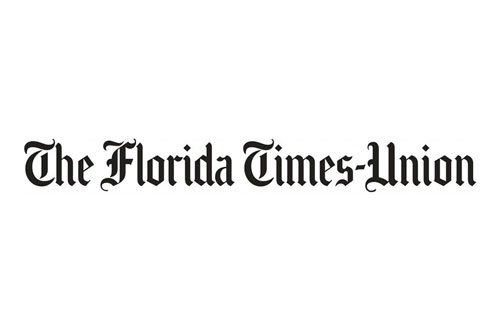 Florida Times Union – media/02/2020
Interview with Vera Mueller: Lawyer for Family Law in Germany – Florida
Vera Mueller practices international family law in Germany (office in Berlin) and is dealing with international proceedings, especially linked to the U.S. She is the winner of the Corporate Live Wireaward 2020 and was kind enough to grant us a brief interview and answer a few questions about her profession and practice.
Can you tell us a little about your educational background and how you became alawyer?
I grew up with three siblings in southern Germany and have absolved the law state exams I finished in Berlin. Immediately upon graduation I attended the law preparation course at the court and prosecution of Berlin. After a one-year time of working as the only inhouse lawyer of a tax and consulting firm I decided to start my own business and go for myself, I opened my own practice in Berlin.
With so many different types of law to practice why is it that you like toconcentrate on family law?
I handle different cases in a number of different areas of law national and internationally linked, for example landlord-tenant cases, property law, civil and as well criminal cases. But when I began practicing family law I realized I had found my calling. Helping people when they were going through such a difficult time just felt like the kind of work I needed to be doing. This is what makes practicing family law so tough, special and important.
What would you say makes a great lawyer and how would they differ from an average one? If you had to pin it down to just one skill, what skill is most essential to being an effective family lawyer?
Well, there are so many skills you need to bring and still keep on training. But if I need to choose the essential one it would be an intimate knowledge of the law and especially to be great at helping people and meeting their different needs and emotions. You need to be a very social person and caring as well as passionate for all you do. Then it is not just job it is a calling.
You have accomplished several steps in your career so far in just about two years as an entrepreneur now. What does the future hold for you as an attorney? Is there anything you want to accomplish that you haven't?
Well I was super happy that my passion and hard work just pays off that´s what all the preparation in the past was for. I didn´t expect to even grow in the 2nd year to open my office in Miami and making it come true. For me, the US is always the best place to be and especially Florida what I will call my home as well. I would like to continue growing the practice and adding talented and passionate lawyers to the firm.
What would you say are the advantages and disadvantages of practicing family law?
As a family lawyer you have the opportunity to help people as they are going through what is probably the most challenging situation of their life. This creates the opportunity to do a tremendous amount of good. Unlike a lot of other legal fields, family law work is very individual and personal. If you like spending a lot of time in the courtroom and with your clients, family law provides lots of opportunities. The only lawyers I know who spend more time in court might be the criminal lawyers (laughs). Family law involves a great diversity of issues and people. I might work on a complicated property division involving the valuation and division of a small business in the morning, and then be at the courthouse for a temporary custody hearing in the afternoon. It definitely is very diverse and that´s what I love – diversity in every way.
Family law clients are the most emotional and sometimes the most difficult clients to represent. To be effective at practicing family law you have to become effective at dealing with very emotional and sometimes unpredictable people and surprising occasions.
What would you say being a family law attorney has taught you about life?
Don't take your stable and firm marriage for granted. If getting divorced is something you don't want to do, then you should put some time and energy into making sure your marriage is a healthy one. You need to work on it likely much more than on your business decisions.
If you allow that question Vera, what sort of advice would you give to someone following in your path? Are there certain things students should know about being a family lawyer before they start their career?
No one can tell you what the best field is for you. Practicing family law I can tell you that it can be an extremely gratifying field in which to work. I can also tell you that it can be maddeningly frustrating and extremly challenging especailly if you want to do it like me and having that international background and take those crazy cases. It is not only about international divorce but about child custody issues in different countries around the world, kidnapping of children and protection acts for victims of physical abuse.
Like most things in life you have to take the good with the bad. Being a lawyer is nothing like it might be portrayed on television and the best way to learn if it is for you is to work in a law firm and get first-hand experience or if you start by your own you always keep in touch with colleagues and build up cooperations and discuss in difficult decisions your different legal options.
Thank you Vera for making the time, it was a pleasure talking to you, keep in touch!
Thank you for having me and all the best!
News in
English