20 Jan

Berlin Prestige Award 2020 – "Boutique Law Firm of the Year" from London.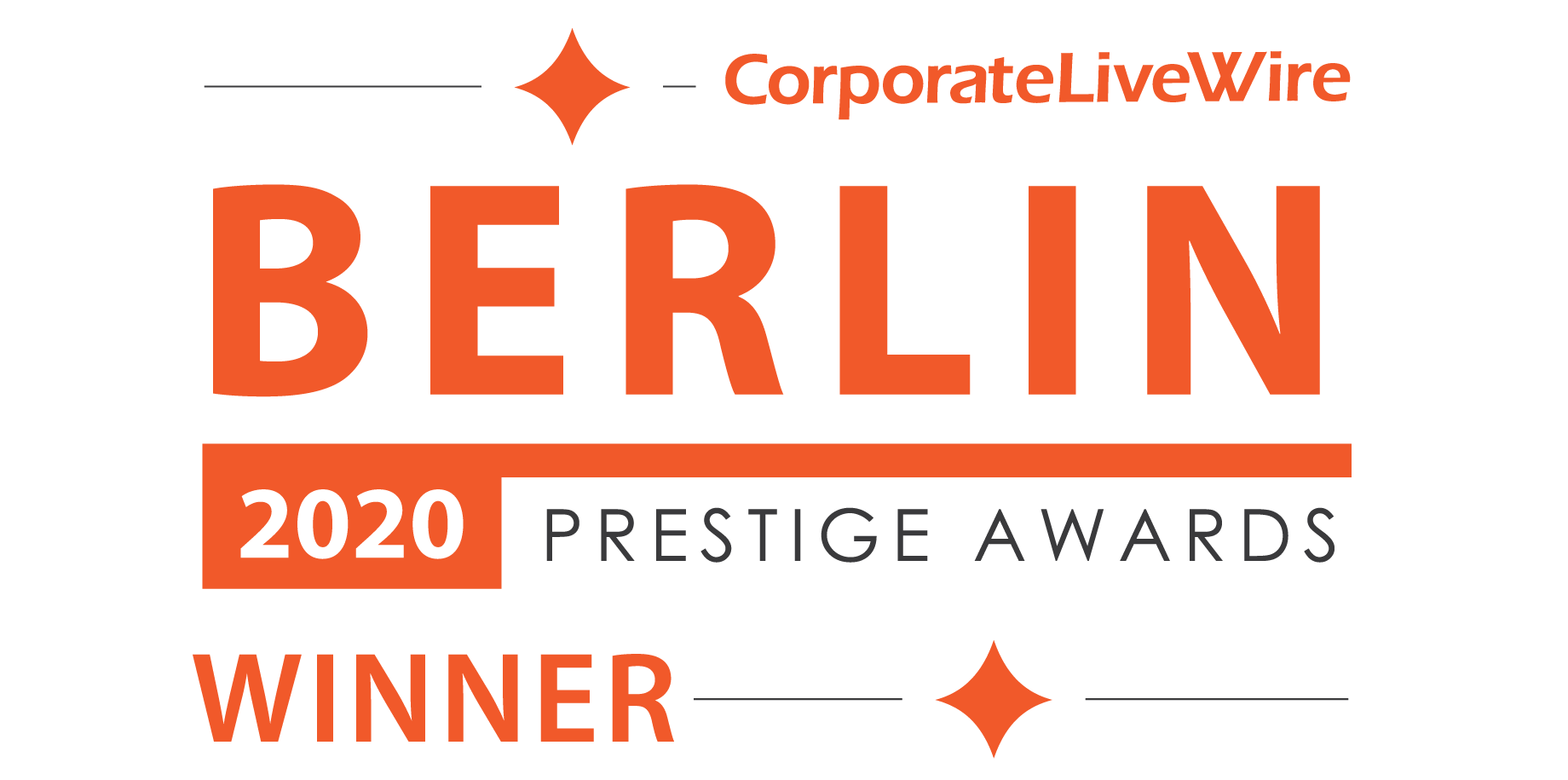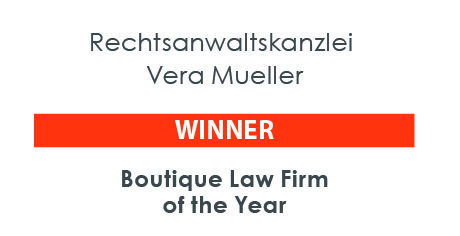 In January 2020, Ms. Vera Mueller's law firm received the Berlin Prestige Award 2020 – "Boutique Law Firm of the Year" from London.
The jury was especially impressed by the personal and individual grade, the consistency and wide range of assessments (international) and the overall impression of the firm's appearance. In the opinion of the judges, this makes the firm stand out from its competitors in a highly competitive industry. The award is only granted to one company (here in Berlin) especially for outstanding modern and innovative, creative companies that stand out overall in different evaluation levels.
The Berlin Prestige Award Guide is currently available to over 500,000 national subscribers (UK). It will also reach over 100,000 readers based in Berlin and the surrounding area, both in printed and digital format. Printed copies are sent directly to companies and individuals in the region. Each year, the Prestige Awards team committee invites readers and contributors to the corporate meeting which features LiveWire and LTG publications about companies, products, services, and people who have won the award.
Over the past 16 years, the LiveWire Prestige Awards have been honored at national and international level. Regional awards were also introduced for 2020, honoring primarily small, independent and innovative companies that are exceptionally successful and thus stand out from the market.
From April 2020 the winner will be presented in the online and print edition with a detailed interview and company presentation. Further information will be given at the time of publication.
News in

Deutsch